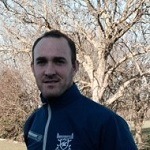 Alan Fletcher - Head Professional
Alan is an Advanced PGA Professional and Head Professional at Girton Golf Club in Cambridgeshire. With over 10 years of coaching experience, Alan's journey in his career started with an early spell on the Europro tour and playing regional events before the desire to become a top coach hit. In 2011 Alan became the Head County Girls Coach for Cambridgeshire, a role he enjoys and continues to develop. In 2012 Alan took the role as County Academy Lead Coach helping young golfers in the region develop and get into the game. A Coaching highlight is taking one of his juniors to a victory in the Callaway Junior World championships in San Deigo in 2013. Alan has also worked with the County Boys team and County Ladies teams as well as heading up a new program for Cambridge University Girls team. Alan continues to learn and improves his skills and knowledge to help all the players he coaches.
As well as being an Advanced Professional Alan is also a qualified personal trainer and NASM golf Fitness coach, along with being a Heartmath Certified coach working with players emotional and mental skills to help maximise performance. Alan's Coaching Philosophy is:
• To offer the best possible advice and information at the most appropriate time for every player individually
• To inspire, motivate and support each golfer wanting to achieve their goa.
• To leave no stone unturned in the search of measurable and methodical achievement, identifying technical, tactical, physical, emotional and quantitative areas to improve
• Continue to question and challenge ideas, to be open to ask for advice from other coaches and experts for the good of the player
---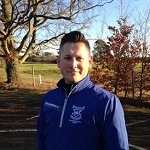 Dean Saunders - PGA A Professional
Dean spent the majority of his professional career at John O'Gaunt Golf Club where he worked for six years as Assistant Professional. He is head junior coach at Girton Golf Club and teaches members and visitors of all ages and abilities, centring his coaching on functional changes rather than aesthetics. This year he has been rewarded for all his hard work and has been nominated as one of four foremost Assistant Professional of the Year for 2016.
---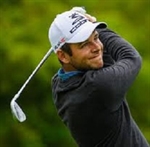 Oliver Fullerton - Custom Fit Techinican PGA Trainee Professional
Ollie started playing at the age of 12 and had obtained a 3 handicap at the age of 15. from there he was selected to represent Cambridgeshire county u16s and progressed to the Under 18s and finally to the Mens A Team and reaching a scratch handicap at 18. for the next few years he competed in elite amateur competitions throughout the UK; including The English and Welsh Amateur Championships, reducing his handicap to 2.5. His best amateur achievement would be winning the Waterford Trophy at Sundridge Park Golf Club in 2013, this earned him a place in The World Golf Rankings and gave him a 21st place finish in England's Order of Merit that year. Now having turned professional he is working as trainee assistant and shop manager at Girton Golf Club offering coaching to beginners and high handicappers, specialising in bespoke custom fitting
---