Alan Fletcher
The Pro Shop Girton Golf Club PGA Golf Professional

Greetings from Alan Fletcher
Girton Golf Club - PGA Golf Professional

This week's newsletter is bursting with information and activity for all of our members and pupils. From New Junior Roll Up classes, to new Autumn Clothing Ranges, and from Winter Golf Trips to Spain to a Ryder Cup Countdown coaching offer.




The Bank holiday was incredibly busy with lots of good competitions and results from the Alan Gow Mixed event on Saturday, as well as the Men's Stableford Medal on Sunday. This past week has also been busy for me, with planning and putting out our off-season coaching programs and Winter trips. I have also been accepted onto the Post Graduate Diploma for Sport Coaching with the University of Birmingham, a course that I am excited about attending to help build and improve my coaching knowledge for the benefit of all AFG pupils.


Last week also saw me become an incredibly proud coach watching our County Girls team perform in the East Region County Week. Having halved matches against Essex and Herts and beating Suffolk, we lost to Norfolk and Bedfordshire to finish 5th. This is a great improvement on last year, and for the first timewe looked competitive in all matches. For a young and growing team, this is showing great signs for girl's golf but are always looking to grow our development and county squads!

The coach had to get a selfie with the team (It's cool apparently)




NEW Autumn Clothing starts arriving this week.

As many of you have seen, the shop is looking increasingly empty and after a long 2014 we are now looking forward to getting the NEW autumn and winter selections. Amongst others brands we will be stocking:

- Underarmour
- Oscar Jacobsen
- Callaway
- Catmandoo Ladies
- Puma Ladies




Winter Golf Trip to the 5* El Rompido

As the weather has turned in August you may think the cold snap is here to stay. I have now finalised the details and dates for my Winter Golf Trip. We are changing the venue this year to the 5* El Rompido resort in southern Spain. The trip is a great way to extend the golfing season, get a bit of winter sun and enjoy some golf. I will also be running some golf clinics and playing with my guests, helping them as much or as little as they would like.

Dates 25th-29th November (4 Nights)

Price Includes:
4 Nights Twin share in the 5 * resort of El Rompido.
Half board Accommodation
Airport transfers
3 rounds of Golf
3 Practice Range Sessions
3 Instruction clinics and on Course tuition
Final Day Fun Competition and Prizes

Minimum of 7 players for the trip so if you're interested please let me know ASAP

Please see the attached poster by clicking here for more details. To book your place, please call Alan on 01223276169 or click here to get in touch.


Junior Brown Bowl Winner:

Rhys Souter 30 points

Allan Gow Mixed Winners:

Chris and Pat Atkin 45Points

Stableford Medal
Div1 Winner -D Pettengall

Div 1 Runner Up D Guy

Div2 Winner - K Bennett,

Div2 Runner Up N Heaps




Junior Coaching starts in September


With the kids back to school in September, we will start our winter term of coaching. We have altered the structure this term to help be more flexible to parents and children especially with the winter UK weather. Sessions will start on Saturday 13th September

Session Times will be:
9.30-10.30am 4-10year olds
10.45-11.45am 11-14year olds

Click here for more information

There will be no need to pre-book or pre-pay for these sessions as they are in a roll up format with both Coach Alan and Coach Ryan running the sessions. Those pupils on completing their JOLF folders can still do within these sessions.

The cost of the sessions will be £5 payable on the day. We hope the new format will encourage more grandchildren and children to get involved at the club and have a go.

Build Up to the Ryder Cup Coaching Offer

Book a 1 Hour Studio Session this September to look at your game using the latest Flightscope and Video Analysis software and receive a FREE 30minute follow up session.

Only open to the first 15 people to respond and book their session. Both hour and 30minute follow up must be booked and had before 28th September to qualify.

Click here to find out more details

Student of the Week

Some amazing news and improvements from the AFG camp this week with lots of talk and discussions towards winter programmes, focus and improvements.

It is great to see another AFG pupil selected to represent Cambridgeshire Ladies, with Sarah Peek-Vout playing against Norfolk on Friday. Ollie Rust performed well last week in the Prince of Wales event at Woburn shooting 79-76 around the Marquees, a great result for a 13 year old, also getting cut to 5!

Ella Mason represented AFG in the Wee Wonders Final at St Andrews and she has made great improvements this year coming down to 19 from 31... and she is only 11!

The swing improvement from this week (Year) is Ella Mason


Ella and I have been working together for a little over 10 months and the improvements in her technique have been fantastic.

Check out the changes to the structure of her backswing. We have worked on her lower body and created stability for her generate more power. She has a great work ethic and I am sure the improvements will only be great this winter!

Click here to see the slowly growing list of winners from each week.
I hope you enjoy the newsletter, and have a great weekend.
Gain the upper hand on your hold of the club
How to escape thick greenside rough
Whether you're looking for an on-course option, or a pair of sunglasses that you feel comfortable in away from the club, Oakley has all the bases covered with a host of different lenses and colourways. Come into the shop and be sure to check out the full range.
FIXTURES
Make a note of these dates in your diary

RESULTS
Who has been amongst the prizes this week?

LESSONS
Book a time and let us help your golf game

TIPS
Instruction to help you enjoy better golf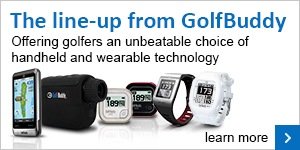 Contact us
The Pro Shop Girton Golf Club
Girton
Cambridge
Cambridgeshire, CB3 0QE

Tel: 01223 276169

Join Our Mailing List
Please click here if you want to stop receiving emails from

Alan Fletcher